The Quirkiest Tourist Replicas around the World
Who hasn't dreamed of visiting the Taj Mahal or the Great Pyramids of Giza? The Statue of Liberty? Ayers Rock? There are hundreds of places around the world that we'd all love to see with our own eyes, but if you haven't got the time or the budget, it might seem like it's never going to happen. But fear no more, because there might just be a real-life replica in a town near you. Here are a few of our favourites around the world.
Foamhenge, Natural Bridge, Virginia, USA


No one knows exactly why Stonehenge was built – let alone how – but every year thousands of people make the trip to visit the estimated 5000 year old monument. If you can't make it to the English county of Wiltshire to check out Stonehenge for yourself, then worry not! A full-size replica of the original has been built in Virginia, USA with one slight difference: it's made entirely of Styrofoam. Foamhenge was created by Mark Cline in 2004 and has since been described as his greatest achievement. And let's face it; this is one life-size foam replica of a mysterious Neolithic monument that you simply can't afford to miss!
Tianducheng, Hangzhou, China


Thousands of miles from the original, a luxury real estate development has been built to exactly mirror the desirable streets of Paris. Tianducheng is made up of super stylish Parisian boulevards, a replica of the fountain from Luxembourg Gardens and even a 300ft tall Eiffel Tower. The area's main square is even named 'Champs Elysées' after the luxury French street, bringing that Parisian glamour halfway around the world. Tianducheng is supposed to be home to 100,000 people but the streets are largely deserted since, outside of the Parisian bubble there is mostly farmland and quiet countryside.
Thames Town, Songjiang District, China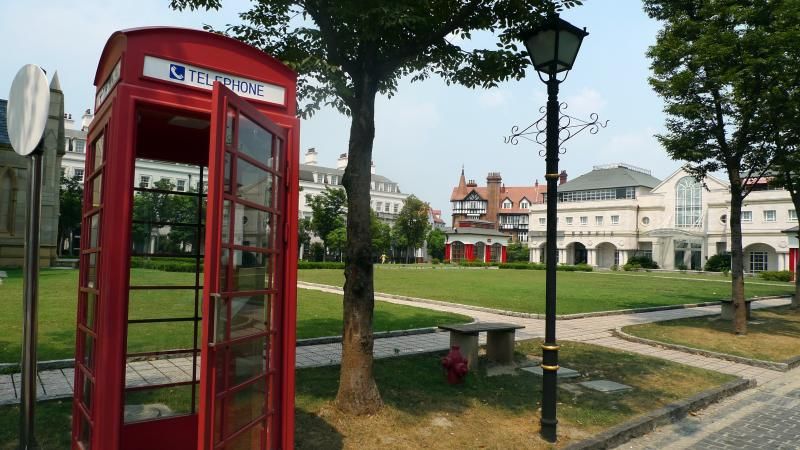 With its cobbled streets, mock-Tudor architecture and chain of high street shops, this could be almost any town in modern-day Britain…but it's not. This is Eastern China, just 19 miles from Shanghai. Thames Town is a full scale replica of a classic British town, complete with a local fish and chip shop, iconic red phone boxes and a weekend market. The local church is modelled after Christ Church in Bristol and the pub after The Cross in Chester. Although Thames Town isn't exactly thriving and the houses are almost entirely owned by the rich as 'second homes', it's proving very popular as a kooky setting for wedding photos.
Paris-Plages, Paris, France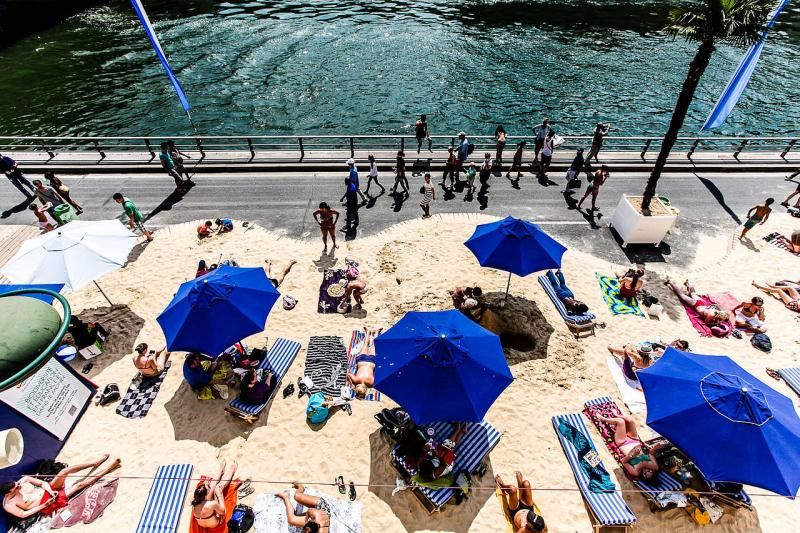 If you find yourself in Paris at the height of summer and dream of cooling off by the seaside, then you're in luck because even if you can't make it out to the beach, the beach can come to you! That's right; on the banks of the river Seine you'll find Paris-Plages – a project that creates artificial beaches in July and August and closes off traffic so that you can enjoy a replica bit of sun, sea (well, river) and sand right in the heart of Paris. Why not grab a hotel in the 5th arrondissement and secure yourself the best spot on the beach every morning? The folks at Expedia have a great selection – don't forget your bucket and spade!
The Venetian, Las Vegas, USA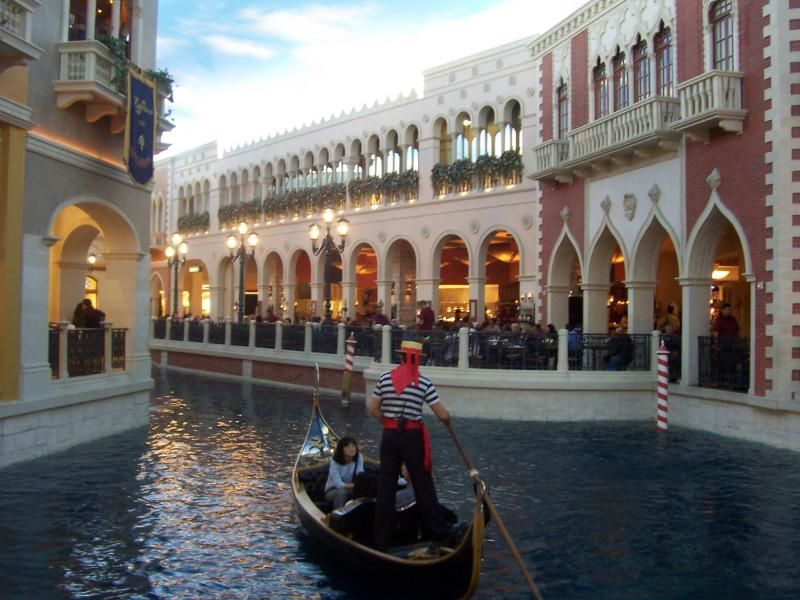 The Venetian is a luxury hotel and casino resort in the heart of Vegas, although you'd never know it from looking at it. Instead, you've be forgiven for thinking that you'd been transported to the depths of Italy's dreamy canal city, Venice. The Venetian has lovingly recreated all the sights of Venice from the Palazzo Ducale and the Piazza San Marco to the Piazzetta di San Marco and the Rialto Bridge. Of course, any recreation of Venice wouldn't be complete without a surplus of beautiful canals – so treat yourself to a romantic gondola ride led by your own stripey t-shirted guide.
Related articles across the web
This post was submitted by Josie Sampson.